Health Positive will be undergoing maintenance on Wednesday, 6/22/22 from 3:00PM to 3:30PM EST. During this time the site may be unavailable. We thank you for your patience.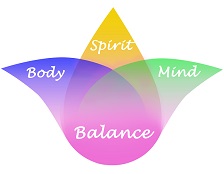 Enrollment Options
Description
This brief program will provide insights into:
How to apply healthy, professional boundaries with clients and ways to deal with countertransference.
Causes and symptoms of burnout and strategies for staying healthy - both body and mind.
Avoiding emotional traps.
Safety precautions during outcall massage appointments.
Whether the level of compassion you have for your clients is healthy.
Improving the health of your client's mind and body.
In the Health Maintenance - Body & Mind program we've combined articles written especially for the Institute's Massage Professionals Update. These articles include:
You can either read the articles by clicking on any of the titles above or upon enrollment you'll be able to access these articles and your online test through your online course account.
Back to top
Enroll Now
Testimonials
Great course. Was reminded of the importance of taking care of my own health. Was encouraged to set goals & follow through, and that it is necessary, and ok, to put my health needs first! I love your Institute and your courses. You help to make it easy for me to acquire my CEU's through home study. Thank you!

Ellen Moore, LMBT
Great material!

Quinetta LaShay Avery, LMBT
Back to top
Enroll Now
Learning Objectives
Summarize the causes and symptoms of professional burnout.
Apply healthy boundaries in the professional massage therapy office setting.
Identify sources of halitosis and list tips for preventing it.
Give examples of three emotional traps common among bodyworkers.
Outline ways to improve cognition through stimulating games and socialization.
Demonstrate safety precautions to use during outcall massage appointments.
Paraphrase the signs of cyberchondria.
Explain client self-care tips to address neck pain.
Define codependency and identify signs you may be experiencing it.
Describe countertransference and explain ways of dealing with it.
Back to top
Enroll Now