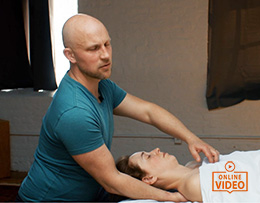 Enrollment Options
Learning Objectives
Assess the breathing pattern of a typical client and gain greater awareness and control of their own breathing patterns, so that they can breath with a minimum of muscular effort.
Practice techniques to enhance the client's awareness of their own breathing patterns, and the tendency to rush the inhalation and not allow the full extent of the exhalation.
Understand the physiological relationship between the muscular system, the nervous system, and the breath.
Perform techniques to encourage a breath of greater ease, thereby reducing muscle tension throughout the upper body.
Back to top
Enroll Now