Oncology Massage - 10 CE Hours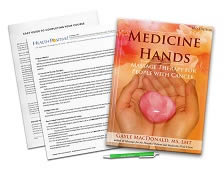 This practical continuing education course deconstructs common myths about the use of massage in cancer treatment. Focusing on the use of touch techniques to provide comfort and ameliorate the side effects of conventional cancer treatment, the course text also provides the most recent research, the use of bodywork techniques to strengthen the body during and after treatment and the importance of gathering detailed information about a client's medical history.
Learn more about the Oncology Massage course.
Comfort Touch - 12 CE Hours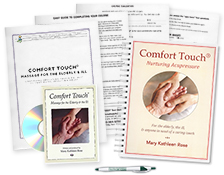 Developed in 1989 by Mary Kathleen Rose through her work with hospice patients, the modality of Comfort Touch® enables you to bring the benefits of massage to the elderly and individuals suffering from chronic illness or injury. Through this continuing education program you'll learn the principles of Comfort Touch® and gain a greater understanding of the physical and emotional needs this population.
Learn more about the Comfort Touch course.
Orthopedic Massage - 13 CE Hours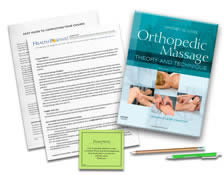 Recent research into the physiological effects of massage has strengthened the justification for its use in the treatment of soft-tissue pain and injury conditions. The course text presents a comprehensive and in-depth look at the physiological nature of these conditions and the massage treatments most effective for their relief. Providing validation for the role of massage in treating orthopedic conditions, the text also aims to help the therapist understand the relationship between the soft tissues to which techniques are applied and the overall orthopedic disorder affecting their clients.
Learn more about the Orthopedic Massage course.
Deep Vein Thombosis - 1 CE Hour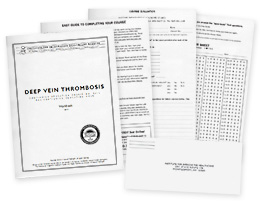 Complications from Deep Vein Thrombosis (DVT) kill more people in the United States per year than AIDS and breast cancer combined.
Learn how to recognize the symptoms and risk factors associated with Deep Vein Thrombosis and to distinguish a muscular problem from a more dangerous scenario.
Learn more about the Deep Vein Thrombosis course.
For additional New York 36 hour package options visit our New York Packages page.