Hawaii Massage Therapy
Continuing Education Requirements
Massage therapy license requirements vary from state to state and the laws are constantly changing. It's our current understanding that Hawaii requires massage therapist to complete 12 CE hours every 2 years by June 30th of each even year.
Of these 12 CE hours,
2 hours
must be in first aid, cardiopulmonary resuscitation, or other emergency-related courses.
What We Can Do For You!
You may complete 10 of your 12 required continuing education hours through home study programs. Your CPR, first aid, or other emergency-related hours must be earned in an environment that provides a hands-on training component.
The Hawaii Board of Massage has not yet finalized the approval process for continuing education courses. They have only indicated that the 10 hours shall be in courses that enhance the skills and knowledge of the massage therapist, including, but not limited to professional ethics, theory and practice of massage therapy, modalities, and professional development. However, practice-building courses will not be accepted. The Hawaii Board has stated that while CE providers will eventually be approved by the board, currently, as long as licensees complete the full 12 CE hours they will be accepted for the 2024 renewal.
If you would like to verify this information, or have further questions regarding your massage therapy continuing education requirements, we suggest contacting the Hawaii Board of Massage directly. The telephone number for the Hawaii Board is 808-586-2694 or visit their website at https://cca.hawaii.gov/pvl/boards/massage/.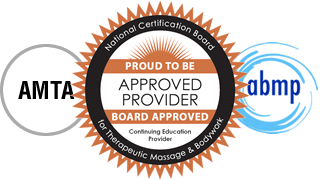 Remember, the Institute for Integrative Healthcare Studies is approved by the NCBTMB as a continuing education Approved Provider (#049478-00) and Health Positive! is a division of the Institute. All of our continuing education programs can be used for your Board Certification renewal.
You may also use our credits for other organizations you belong to such as the American Massage Therapy Association (AMTA) or Associated Bodywork and Massage Professionals (ABMP).