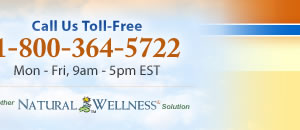 The Value of Touch
7 Hour CE Course

Description
Based on a book written by Tiffany Field, PhD, the Director of the Touch Research Institute at the University of Miami School of Medicine, this course examines the value of touch from sociological, anthropological and physiological perspectives and presents recent significant research results on a variety of touch therapies.
Back to top
Enroll Now
Enrollment Options

Enroll Risk-Free! Examine our courses for up to 90 days and if you're not 100% satisfied by the quality or our service, your full tuition cost will be cheerfully refunded. Learn more about our guarantee.
Choose an enrollment type:
Materials and Test Shipped to You
Contents: Text and workbook with multiple-choice test shipped to you.
$85
OR
Text Materials Shipped and Test Online
Contents: Text shipped to you. Online multiple-choice test.
$85
Already own the text Touch? Call us at 1-800-364-5722, 9am to 5pm, to discuss your enrollment options.
Back to top
Content Outline
| | |
| --- | --- |
| Touch as Hunger | 0.75 hour |
| Touch as Communication | 0.75 hour |
| Touch in Development | 0.75 hour |
| Touch Deprivation | 0.75 hour |
| Touch Message to the Brain | 0.75 hour |
| Touch Therapies | 0.75 hour |
| Infant Massage | 0.75 hour |
| Massage Therapy for Children, Adolescents and Adults | 1 hour |
| References | |
| Open-Book Test and Course Evaluation | 0.75 hour |
Back to top
Enroll Now
Testimonials
I am very happy to have the opportunity to take this course for my license renewal. I have been aware of Tiffany Field's studies of massage therapy for many, many years, but never seemed to have the time to research her findings. The book is well written and organized and is easily read. Her research has proven that every one benefits from massage, sometimes even the person performing the massage - whether a new mom or a senior citizen!

Cheryl D. Slojkowski
very infomative

Beth Labrador, LMBT, Kill Devil Hills, NC
Great general information and good research to support claims. This course gives me info I can share with clients about the importance of massage.

Kathryn B. Fidax, PT, CMT Tucson, Maryland
This was my favorite of the three courses I recently ordered.

Linneah Dalmus, LMT
I was very happy with the ease of this CEU.

Sue Lorincz NCMT Woodstock, GA
Great course... easy to take!

Whitney Twiford Waddington, LMBT Kill Devil Hills, NC
Learning Objectives
Recognize why touch and touch therapies are so important for people of all ages
Identify why touch is essential for normal development and describe how it can be given to improve development during pregnancy, labor, delivery, infancy, childhood, adolescence and adulthood
Identify the most important functions of the integumentary system and describe how touch is useful for pain relief
Reference the textbook and identify the way at least three (3) touch therapies work to benefit people
Identify specific benefits for a variety of infants, including those with special needs
Identify specific benefits of touch for children, adolescents and adults, including those with special
needs
Back to top
Enroll Now
Sample Text
"We also learned that we could predict postpartum depression by asking, "Do you and your partner want this baby?" From our own research, we now know that postpartum depression, affecting as much as 80 percent of women, has terrible effects on newborns. Babies born to depressed mothers show inferior performance on the Brazelton Neonatal Behavior Assessment, an examination that assesses the newborn's response to visual, auditory, social, and nonsocial stimulation, and the newborn's motor behavior, self-quieting, and reflexes. These newborns are also less attentive and less responsive to faces, and their perception of auditory, tactile, and visual stimuli is less developed. In addition, their EEG activity is similar to that of their adult mothers. The differences at this early stage probably derive from these babies having been exposed to their mother's high levels of stress hormones during pregnancy, because at birth the newborns have the same high stress-hormone levels as their mothers. After their birth, the depressed mothers touched their newborns less often than the nondepressed mothers. When a mother's depression continues, the infant's growth and development are delayed. If the mother is still depressed six months after the delivery, the infant typically weighs less than the norm, and at one year has lower Bayley mental and motor scale scores." (Touch by Tiffany Field, 2001, p. 42-43)
Back to top
Enroll Now
Sample Test Question
Postpartum depression:
affects fifty percent of women
does not affect the baby
creates lower stimulation development and response in the baby
creates higher stimulation development and response in the baby
Back to top
Enroll Now