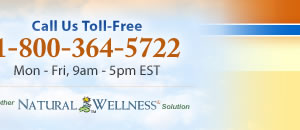 Ethics: Law & Documentation
4 Hour CE Course

Description
Take this opportunity to reflect on your professionalism while reviewing several ethical issues within the massage therapy and bodywork profession. This course meets the NCBTMB general ethics requirement.
Back to top
Enroll Now
Enrollment Options

Enroll Risk-Free! Examine our courses for up to 90 days and if you're not 100% satisfied by the quality or our service, your full tuition cost will be cheerfully refunded. Learn more about our guarantee.
Choose an enrollment type:
Online Materials with Online Test
Contents: Online manual; plus online multiple-choice test
$48
OR
Materials and Test Shipped to You
Contents: Manual and workbook with multiple-choice test shipped to you.
$48
Back to top
Content Outline
| | |
| --- | --- |
| The Law: What Is It and How Does It Work? | 1 hour |
| Professional Liability Insurance | 1 hour |
| | |
| | |
| Documentation and the Allied Health Professional | 1 hour |
| Components of the medical record | |
| | |
| Case Presentation | 0.5 hour |
| References | |
| Open-Book Test and Course Evaluation Form | 0.5 hour |
Back to top
Enroll Now
Testimonials
This course was a good reminder about the importance of documentation.

Keith Autry LMT Carlsbad, NM
Good course material (understandable) and good "flow" to the text. Thank you for offering such diverse topics!

Linneah Dalmus, LMT
This course was definitely designed with the needs of the busy person in mind! I was able to earn the credits necessary for my license renewal on my own time, without the stress of making it to a class on time. I will definitely use HP! again in the future and will recommend it to my fellow co-workers!

Patricia DeBiase, LMT, NJ
The text was concise and to the point

S. Star Byrd, CMT
I think this course should be taught in every massage school to new students. Great Course!

Shawn M. C\'De Baca
The course was well organized and informative.

Virginia Azzopardi, LMT, Albuquerque, NM
Learning Objectives
Define negligence and malpractice and identify the four elements of negligence.
Define basic professional liability insurance terms and concepts.
Identify the main reasons why independent contractors and employed health care professionals both need professional liability insurance.
Identify the components of a typical professional liability policy.
Define consent and recognize an example of it.
Identify the health care professional's obligations regarding the informed consent process.
Identify who may give consent on behalf of the patient when s/he is unable to do so.
Recognize the kinds of circumstances that may involve special consent rules.
List the purposes and major uses of the medical record.
Recognize the components of SOAP charting.
Identify the implications of releasing confidential information about the patient.
Back to top
Enroll Now
Sample Text
"Criminal Offense Claims
Duties and cooperation of insured - a section of the policy that lists the varied duties and necessary cooperation of the insured when faced with a claim an/or incident. It indicates the length of time advisable in which to notify the insurer after a claim is made and the necessary cooperation, e.g., obtaining and giving evidence, attending hearings and trials, helping to obtain the assistance and attendance of witnesses, and helping in the enforcement of any contribution from others (if any) who share some of the responsibility for the incident (called "right of contribution") or from some other person who is totally responsible for the incident (called "right to demnification").
Definitions - insurance terms and their definitions as well as definitions of words that may be construed differently than intended.
Non-Renewal or cancellation - a section that describes insurer cancellation or non-renewal conditions. Generally, the requirement for non-renewal is a written notification to the insured at least 30 days before the expiration date. The requirement for cancellation is a written notice at least 10 days before cancellation for premium non-payment and at least 30 days before cancellation for any other reason."
(Legal and Ethical Issues in the Health Professions by Sharon Burch, 2006, p. 15)
Back to top
Enroll Now
Sample Test Question
Which professional liability insurance policy provision discusses right of contribution?
exclusions
duties and cooperation of insured
non-renewal or cancellation
right to defend or settle
Back to top
Enroll Now